"It is a story about love, deep friendship, pain, jealousy, betrayal, acceptance and remorse. And the lead happens to portray a transwoman," says La Traviata director Dorike van Genderen, an opera production in the Dutch Nederlandse Reisopera, in which the Slovak baritone Aleš Jenis also performs.
The story of Verdi's opera, whose libretto is based on the novel La Dame aux camélias, written by Alexander Dumas, is very popular with audiences. Why did Nederlandse Reisopera decide to include this opera in the repertoire?
I can't speak for the Dutch National Touring Opera (Nederlandse Reisopera) but as far as I know, they always try to program a mixture of popular, well known opera's and lesser known opera's.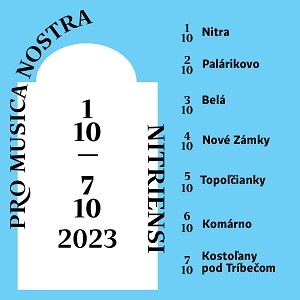 In this particular case, they wanted me, the director, to come up with ideas for a pocket opera. Making an opera in 90 minutes without chorus. Not because of budget reasons but because they want to reach out to different kind of audiences. Also new audiences. And because of the smaller scale of this opera, we can travel to all sorts of venues and therefore we are also able to play in cities where the Reisopera never went to before.
The 90 minutes are also interesting for new audiences that want to try out an opera but don't want sit down for three hours because they don't know if they will like it yet.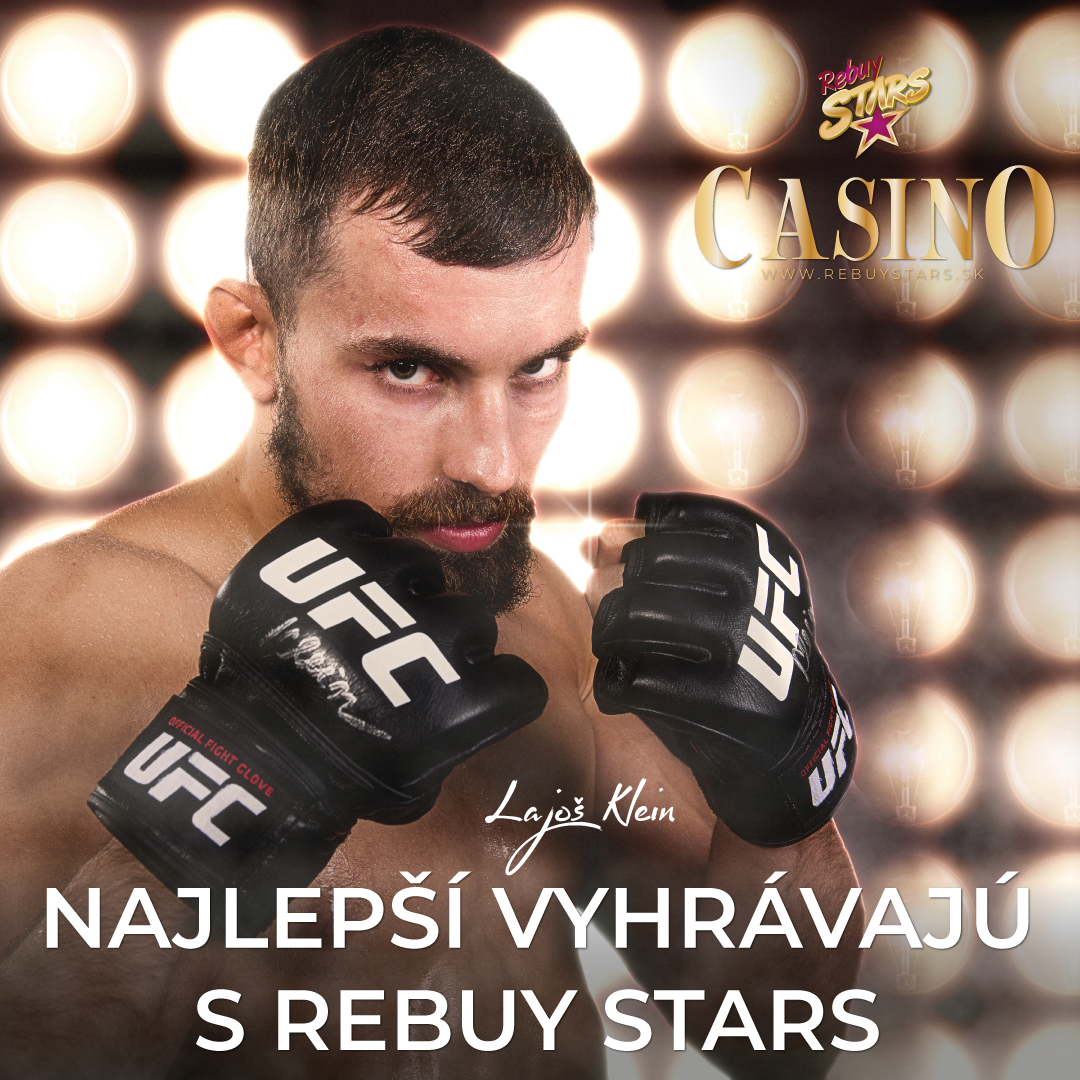 And with this concept of a pocket opera, they also can give opportunities to new creative teams to try their ideas out.
I had several concepts for pocket opera's (Madame Butterfly, Peter Grimes, Macbeth, Mitridate re di Ponto, Onegin, Werther and La Traviata) and they chose La Traviata.
However, you did not choose classical, but modern processing of the opera. It's a pocketopera, with a chamber orchestra and a more intimate stage. Does it have a special significance for the future performing of this title?
I couldn't say if it has a special significance for the future performing of this title. But I think it shows that it is absolutely doable to bring La Traviata back to 90 minutes only, without losing anything of the story. Actually, the original Traviata is already almost a chamber opera. There are not that many chorus scenes and if you get those out, you really can focus on the characters and their relationships. It is getting very intimate.
The Traviata by the Nederlandse Reisopera follow the inner quest and struggle against prejudice of transwoman Violetta. Is the storyline adapted because of the prejudices and opinions of the society we are living in? Is it one of the important questions that you as director of the opera want to ask all of us?
It wasn't actually necessary to change the storyline to fit this concept. It is astonishing how well the story of Lili Elbe (where this concept is based on) fits with the libretto of La Traviata.
I had made the concept already 6 years earlier for a complete Traviata (not performed) so we only had to take music out because of the concept of the pocket opera. Not because it wouldn't fit the story that I wanted to tell.
I changed the role of Annina however. She also got some lines of other characters that are not in our pocket opera. She is not the maid anymore but the wife of Orlando/Violetta. Her character is based on Gerda Gottlieb/Wegener, wife of Einar Wegener who later became Lili Elbe.
And although we are living in the Netherlands, which seems like a very open minded country, there is still a way to go in the acceptance of transgenders. I do hope, that with this version of La Traviata, we will get used to see transgenders represented in opera as well. And maybe young transgenders recognize themselves in Orlando/Violetta and use the performance to talk with their family and friends about how they feel.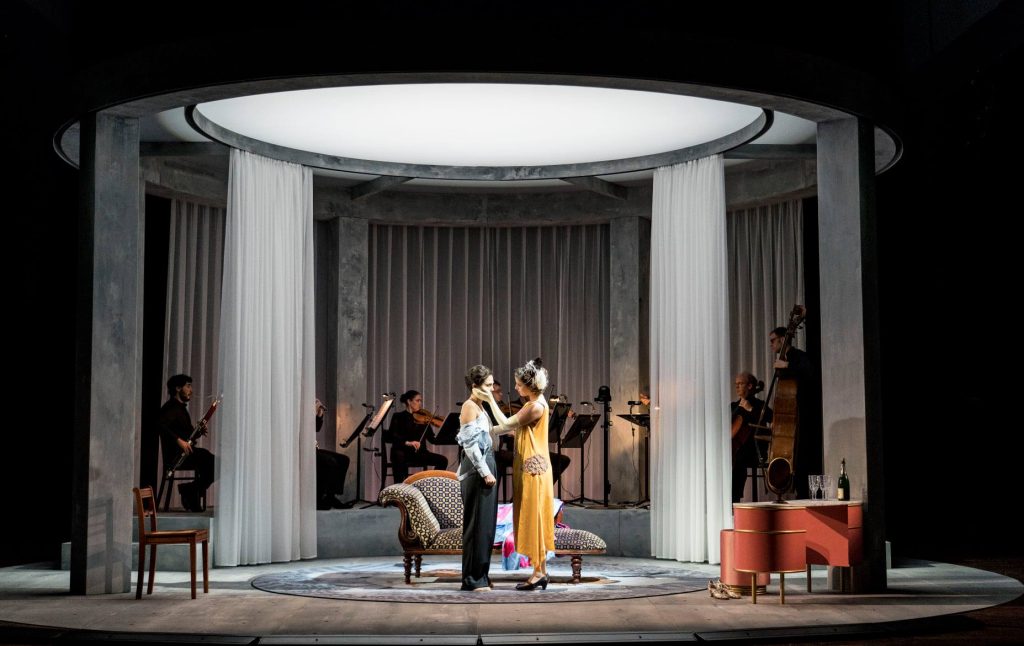 The new production of the opera is a shortened version of the opera, but it is not the only change. Every artist, director wants to bring something new, especially with a title, which is very well known to the audience. You have created a new story, inspired by the true story of Lili Elbe (born Einar Wegener), one of the first man to undergo sex reassignment surgery in the 1930s. Is it important to talk about this topic nowadays? What was the main motivation for the director to change the storyline and open this topic?
Of course, as director, you always look for something new in a piece and why do you want to tell the story? For me, it is important that what I make is a reflection of society and that it makes an audience think.
I did research and I found that transgenders are not so much accepted as we might think and we hoped. They are some of the bravest people I met. First you have to figure out who you are and then, when you come to the conclusion that you have been born in the wrong body, you have to tell your friends and family about this. Sometimes your partner. And then you have the choice to go for a surgery to make things right. This is a long way and a difficult way. Even if we don't know any transgenders, I think it is important to learn to understand them and to accept them. We have to move forward and let them be a part of our society, because they are. There is still too much of discrimination against transgenders. They still get harrased on the streets. I don't presume that my performance will change this, but if it can contribute, only a little bit, to more understanding and acceptance, it would already be very rewarding.
We have invided transwomen to come and watch a run while we were still rehearsing, and they were very moved by what we made. They recognized a lot in it. Also in how the other characters reacted on Violetta. Like the father of Alfredo for instance. He comes with a lot of prejudice and later in that scene he already understands that his ideas were wrong.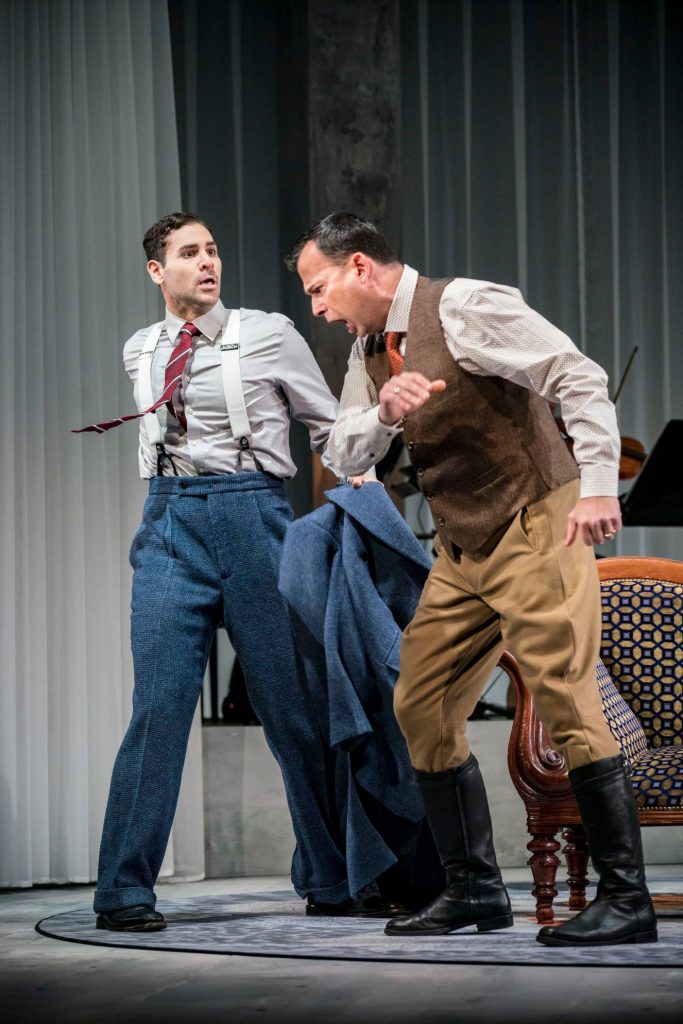 When Verdi brought to audience the story of Violetta Valéry, the audience was shocked. Suddenly a courtesan was a positive person, unhappy, with feelings, trying to find love. Someone we have compassion for, we feel empathy. But, at the same time she is negative character. Do we need to find other meaning, to find other story for contemporary audience to feel empathy?
I don't know if it is necessary to find another story for La Traviata. Also the sex industry is still a taboo nowadays, so we can still use that. But I thought it was time to have a transgender be the leading lady. Because it is necessary to let everyone understand that they are part of our society, just as me and you.
The composer was deeply moved by Dumas' story. And he risked bringing this story to the world of opera, but he did it anyway. What do you think he would say about the new version of The Traviata by the Nederlandse Reisopera?
I got this question several times and I can only reply with that I don't know what he would have thought. I can't ask him. But he was always looking for topics that were modern and new. Daring even.
With this story, we bring something new.
The new story of Violetta reminds me one movie – Orlando (novel by Virginia Woolf) directed by Sally Potter with Tilda Swinton as the main character – and, by the way, with brilliant soundtrack! Where you found inspiration for changing the storyline?
The name of Violetta before her transsition is Orlando and that name was indeed based on Orlando by Virginia Woolf.
The idea to make the opera about a transwoman just popped up and I had to read the libretto first to see if it was possible. It matched and in that same time the movie The Danish Girl came out, based on the story of Lili Elbe. That was an instant match. And then I read the book man into woman, the biography from Lili Elbe herself. That was my inspiration. And when we had to find an Italian name for Violetta as man, Orlando was a no brainer.
So, how exactly has changed the story? How would you describe love between Alfredo and Violetta? And what role plays Alfredo's father, Giorgio Germont? How has the psychology of the characters changed?
I think, the story hasn't changed much at all. Alfredo is in love for year in this mysterious woman (he literally sings about a mysterious love). She can't be with him because she is afraid to tell him that she might not be, what he think she is. She get's carried away by this sudden love that she never experienced before and then Alfredo discovers the truth. Violetta takes her wig off and yes, he has to take that in. But he is in love with this human being. He will not and cannot let that go. Of course, he uses it against her when he is jealous and angry in the finally of the second act and he doesn't repay her with money but by "outing" her in front of the audience, taking her wig off. But the love between the characters stays the same. As well as for Giorgio Germont. He comes in very judgemental. Expecting some kind of freak and then he is confronted with a beautiful and strong human being. The same as in the original. He regrets what he has done.
Of course Dr. Grenvil has a huge feeling of guilt in the end, because he operated on Violetta and the last operation (where we start act 3) has led to complications. So he messed it up and he feels very guilty about that.
And Annina has a very different role as the wife of Orlando/Violetta. Because she doesn't have any aria's or duetto's to sing, I did a lot of short improvisations with Aylin Sezer (Violetta) and Liza Vjera Lozica (Annina) to built their relationship. And the difficulties that they went through.
At the moment we start the opera, Orlando is already changing to Violetta for 6 years. And Annina knows that their relationship as husband and wife is over. She introduces Violetta to Alfredo, thinking this might be good for Violetta. She didn't expect that they would fall I love so quickly and that Alfredo would move in after one month! She herself, being bisexual, has also feelings for Violetta but she knows that Violetta can't answer those feelings. So Annina becomes more and more a sort of mama bear. Protecting and taking care of her loved one.
We have a very conservative society in Slovakia. I strongly doubt that it would be able to adopt such a modern version of Traviata. How about Netherland? Do you need to show people a mirror?
Well, we claim to be very open minded but in the talks I had with the transwomen, they told me that there is still a lot of discrimination going on. Especially in Amsterdam and surroundings. The women I spoke with came from the east of the Netherlands and they found it easier to be trans there, then in Amsterdam. But they also said that it is sort of fine to be trans, till it comes close to people. Like in the family etc. Then people find it more difficult to deal with. Transgenders sometimes still get fired, just for being transgender. So although there are luckily rights for transgenders in the Netherlands, I think there is still a way to go.
And it is not only about a mirror for the audience. It is more to show that trans is also very normal. It is a story about love, deep friendship, pain, jealousy, betrayal, acceptance and remorse. And the lead happens to portray a transwoman.
How did costume designer Julie Weideli adapt her work to story line? According to the published photos of the opera – the costumes are beautiful…
Julie Weideli is a fantastic designer. She made a beautiful set with curtains that we can use in a symbolic way. Because we have the musicians on stage, we use them and their music as emotion (music is emotion of course). So when Violetta wants to let the emotion in (for example, when she is in love in the first act) she opens the inside curtains and we see the musicians. Whe she tries to block her emotions (for example, in the duetto with Germont) she closes the curtains.
Next to that, the musicians are also representing society. Sometimes Violetta doesn't want to be seen and judged by society. In the end, after her operation, she became who she already was inside. She pulls the curtains down. She doesn't want to hide anymore. Everyone can see her now.
And because it is based on Lili Elbe, we set our story also in the 1930's. So all costumes are based on what the people were wearing those days.
It is also nice to see that for instance Giorgio Germont changes in his clothes. He comes on very strong and stiff in his horse riding boots and in the 3rd act his clothing is not that strict anymore. He literally got a bit softer.
For Aylin (Violetta) we had to make sure that she could do almost all her changes on stage by herself or with the help of Liza (Annina) like in the overture where she changes from Orlando to Violetta.
And the biggest difficulty was the two wigs. Aylin has lovely long hair but we need to see her as Orlando as well sometimes. So her hair has to go under a male wig that is clued and on top of that she has her Violetta wig that she can put on and take off herself. The make-up department did a fantastic job on this!
This opera is the second production in the Reisopera Concept Challenge series. The first production in this multi-year talent program was Yevgeni Onegin (November/December 2019). What is the main aim of this concept? What was the main concept of Onegin? Was the production of this opera also modern?
I am afraid, I can't say much about that. Julie Weideli and I also took part in that contest for Onegin and came in second, so that is why the Reisopera offered us the chance to do the next pocket opera.
For the Reisopera, I think, it is a way to give new creative teams a chance to create something on a smaller scale then a opera with chorus, big sets, a lot of soloists and a big orchestra. The team can show what they can do and maybe this will lead to new engagements in the future.
I can't tell you much about the Onegin but I know it was about Olga and Tatjana looking back at their lives and the choices they made.
The character of Alfredo's father, Giorgio Germont will be sing by Slovak famous baritone singer Aleš Jenis. This is not the first cooperation with Nederlandse Reisopera. How do you evaluate your cooperation with him?
I worked for the first time with Ales (I know he was in Don Giovanni from the Reisopera as well) and it was an absolute pleasure to have him in the cast. He has a lot of expierence and it was great that he wanted to share that with us. He has, of course, a great voice but he is a great actor too. He has very nice and subtle acting qualities and he is a team player and that is very important for this story that we want to tell.
How about the other soloists? How did you choose them? Violetta Valéry -Aylin Sezer and Alfredo Germont -José Romero? Together with Giorgio Germont sung by Aleš Jenis these three are the most important characters of the whole opera…
I had the chance to do working sessions to find the right people. Aylin was the first Violetta that day and she moved me already very much in her audition. She was the only one that brought tears to my eyes, so naturally, she was the one. A very strong actress so we also had to have someone next to her who could level with her as her wife Annina. Also for that part we had working sessions and it was clear that Liza was the one. She came with a quite masculine energy that I found very interesting.
I also talked before their auditions with them about the concept. It is of course important if you can commit yourself to playing this story.
Because of covid19 it was difficult to do a lot of working sessions for Alfredo. We had a lot of interesting tenors, but they couldn't make it to the Netherlands.
We knew about Jose because he was in the opera studio in Amsterdam and I heard very positive things about him. He also played in Elisir d'amore, co-produced by the Reisopera, Dutch National Opera and Opera Zuid and that is how Josef Fuchs (artistic director of the Reisopera) got to know Jose and suggested him to me. I am very happy that we chose Jose. He has a beautiful voice and great acting abilities. I am very lucky that I could work with this hugely talented group of people.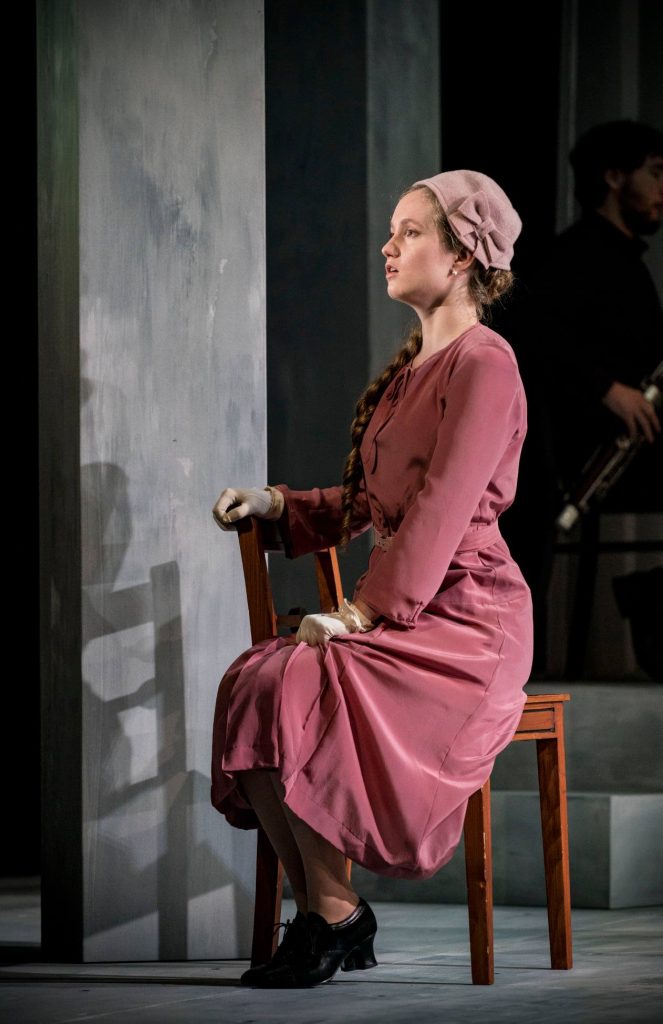 The length of the opera is 90 minutes, so you had to cut a lot. Which scenes? Was it difficult from the point of view of direction and music?
Of course we had to cut the chorus pieces because we don't have them. 🙂 Although we use the end of the act two finally and we also do the Brindisi. It is different with 5 (act 2 finally) or 4 (Brindisi) voices but it is still surprisingly strong.
From most aria's we took a part out, same with the duetto's. Only Germont and Violetta is almost completely sung. In the opening scene we took a lot out and the finally of act 2 starts when Violetta asks Alfredo to meet her in privat.
It wasn't very difficult to make the cuts because we knew what we wanted to tell. Alistair Digges, our conductor, did a great job of making good transsions and also passing some lines (from for instance Gastone) to Annina. It was wonderful to work with Alistair. He was directly on board with the concept and really looked how we could tell the story in the best way and what cuts we could make to do that.
The musical cast has changed as well. It is a chamber orchestra that is part of the stage. How is Verdi's score handled?
We could use the arrangement of Kenneth Roberts for Violin 1, Violin 2, Viola, Cello, Double Bass, Flute, Clarinet and Bassoon. The set works as a kind of sound box so it sounds very full.
And the last question: the main concept of director could be said in a couple of words: Dare to be yourself. Do we have nowadays problem with freedom? It the new Traviata about struggle of each of us?
Well, actually our subtitle is: becoming who you are. And I think that is always important and relevant. Not only for transgenders who, if they go for surgery, literally become who they are. It is important to all of us. Getting the best out of yourself. Becoming the best version of yourself. If there is something inside you that says: "I don't want this relationship anymore" or "I always wanted to try this but I never dared to do it" or "I am not happy with this job, I want to do something that makes me happy" then it is time to act up. Find yourself. Become who you are and accept others who are doing so.
Zuzana Vachová
Zdroj foto: Nederlandse Reisopera/ Marco Borggreve